Euro, Oil, and US index futures are steady rising.
Now may be a good time to cover, if you can. There are no more shoes to drop. The financial crisis has been fixed. This is no different than may 24th, 2003. The S&P 500 could open 12-20 points higher Tuesday and end the day 30 points higher easily. The short trade is over. The sooner you realize this the less pain you will endure in what may be a very long bull market.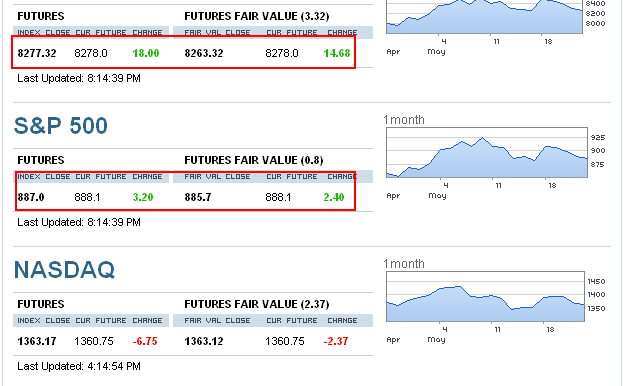 Write a comment
You need to login to post comments!