According to the Drudge Report, the Eurozone is in the deepest recession since world war two.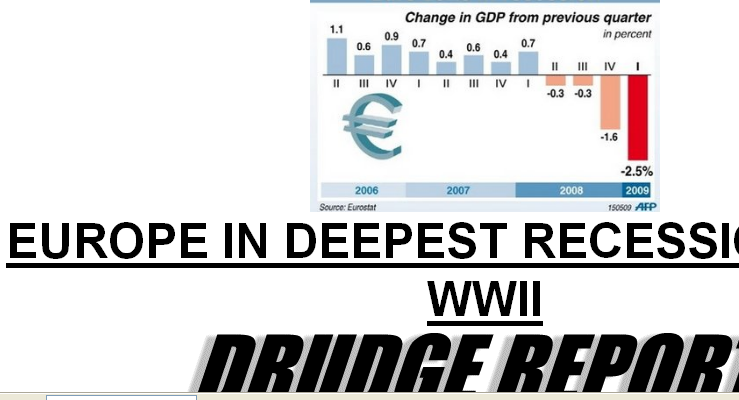 However, just two hours later the headline was pulled and replaced with minutiae such as Michael Phelps and Michelle Obama. I guess that means the deepest European recession since World War 2 just isn't such a big deal, or at least not as important as Michael Phelp's records. Why?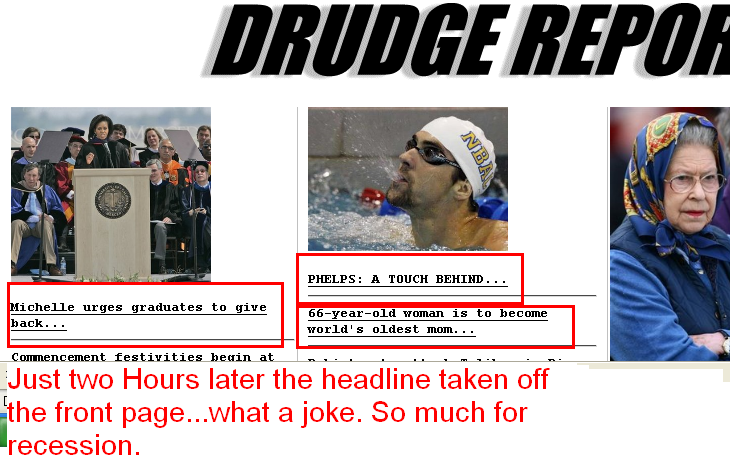 For one, the GDP numbers were released last Friday and the market's reaction was muted
(because these numbers were already expected)
It's ironic how the Eurozone is in a deeper recession than the United States despite having much higher personal savings rates. Aren't we suppose to be the stupid, irresponsible ones who 'got everyone into this mess'? So why is the United States running laps around Europe? In the United States our recoveries are 'V shaped' unlike that of Japan, France, or Germany whose economies are bogged down by fiscal conservativeness, consumer frugality, welfare programs, employer regulation, and higher taxes.
Stocks are gonna surge next week. That's why you need to buy GOOG AAPL MA V BIDU RIMM EWZ
FXI and make money instead of being a loser who sites on the sidelines watching other people
make money. The fake financial crisis is over. The mental recession ended after 16 months, four to eight months shy of earlier estimates.
3 Responses to "Deepest European Recession Since WW2 Not a Big Deal"
Write a comment
You need to login to post comments!