Last night the US stock futures were lower on reports that Bank of America needed more money than anticipated following the so called 'stress test'. The total came to $35 billion. Instinctively I knew this would not be a big deal because when the fed is printing trillions, an additional $35 billion is peanuts. $35 billion is just four percent of the $700+ billion Emergency Economic Stabilization Act of 2008. It's not like the fed has their hands tied. If Bank of America needs another $35 billion they WILL get it. And presto-problem fixed!
Last night doom and gloomers were quivering with excitement that this story would be the catalyst for a major selloff, but instead it was merely a bump in the road. Poor losers actually thought this would be the next shoe to drop.
I took this screenshot at around 8:00 PM last night, which shows the futures being lower. I knew the selling would only be temporary, and lo and behold it was. When you're the third wisest human in the world you eventually get used to being right all of the time. I know how the stock market works.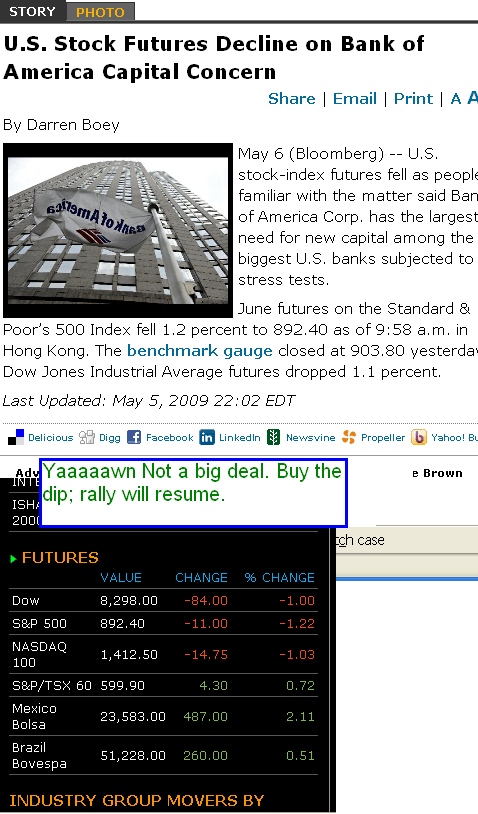 Since I'm feeling felicitous cue the chill-out music
3 Responses to "No One Cares About Bank of America"
Write a comment
You need to login to post comments!