The following economic data is due this morning:
7:00 MBA Mortgage Applications
8:30 Retail Sales
8:30 Import/Export Prices
10:00 Business Inventories
10:30 EIA Petroleum Status
None of these will have a negative impact on stocks because it's either not a big deal and or priced in. The only data point that could move the market is retail sales, but those would have to be absolutely god awful to see any substantial selloff. As written in more detail here retail sales aren't a very reliable indicator of overall economic heath. All bad news will continue to be shrugged off as stocks scurry up a very high wall of worry.
The huge funds that move the market aren't going to be selling anytime soon. They are loading up on Google, Apple, Rimm, Mastercard and other smartist, globalist stocks that benefit from a falling dollar and modest inflation.
The technicals are still very bullish. Stocks have been consolidating for the past two days on lighter volume, and are due for yet another break to the upside. The more these doom and gloomers try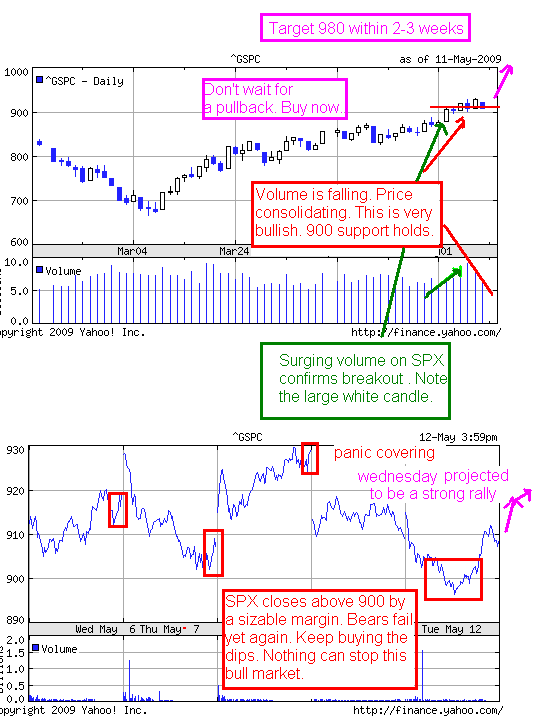 8 Responses to "980 Target on the S&P 500"
Write a comment
You need to login to post comments!