Everyday I suffer the slings and arrows from short sellers and anti-spending doom and gloomers who still insist that there are problems with the economy even though I can't see them. Or that supposedly people have no credit or liquidity. Where is the recession??? Please help me find it. This must be the worst invisible, yet over hyped recession in human history. How is it possible that Apple reports its best non-holiday quarter ever when there's no credit?
Apple's cash reserves are a sight to behold: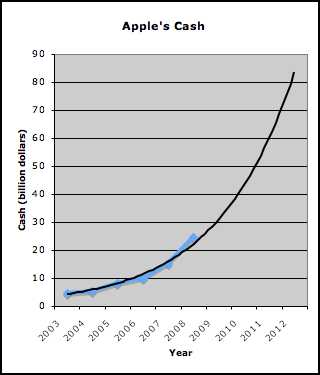 Yesterday the IMF (International Monetary Fund) reported that the global economy is supposedly in a deep recession.
My response posted on Seeking Alpha is as follows:
Thankfully, the huge funds that move the market are taking anything the IMF releases with a grain of salt. Bernanke says the economy will improve much sooner according to the beige book, and other indicators such as today's housing numbers; the recession may have already ended. I trust Geithner, Summers, Obama, and Ben over the IMF.
Thursday's economic calendar consists of the following events:
8:30 Jobless Claims
10:00 Existing Home Sales
10:30 EIA Natural Gas Report
4:30 PM Money Supply
Jobless claims…let me guess…the market is gonna surge. Job loss just not important. Homes sales will be better than expected, too. We should see a 2% rally today at least in major indexes.
Why is job loss not important? Because only the inefficient, unprofitable jobs are being cut. The government, service (legal, fast food, wall mart door greeter, nail & waxing salon, misc healthcare) and high tech (google, apple, facebook, twitter) sectors are thriving because these jobs are not only efficient in that they generate profit for their employers, but are also growth industries. Having too many jobs hurts the economy. Domestic manufacturing not important because America is longer a manufacturing nation.
Instead of offering tax breaks for companies that keep jobs in America, Obama should offer tax breaks for companies that ship jobs overseas because American labor is too expensive due to unnecessary pensions, health care, wages, and safety regulations. The benefits of cheaper labor is that the savings are passed on to the consumer, resulting in a higher standard of living. That's why Americans have big screen TVs and larger automobiles compared to the Europeans.
Yesterday on Seeking Alpha James Quinn wrote this amusing article titled "What Will This Crisis Lead to?"
(props for this awesome jpeg)
Here was my response:
Sorry but I disagree with your comment and the article. There was hardly a crisis, and no bubble. And whatever crisis there was is ending given the uptick in economic indicators. This whole bear market is mostly a correction after a gauge run in the 80's and 90's.

Stocks are so undervalued that if the S&P 500 had a PE of 20 it would trade above 1500, amazingly. had there really been a crisis, PE ratios would be much higher. iamned.com/blog/ It seems like fundamentals of the US economy are holding up much better than many would be lead to believe by the mainstream media, as well as the blogosphere.
I concur. As the third wisest human in the world, I predict a v shaped recovery based on the propensity of US consumers to keep spending. I am very doubtful there will be any change in cultural sentiment that compels Americans to embrace long standing frugality. The state of play is a continuation of the same socioeconomic trends that began in the early 80's of rising wealth gap, declining savings rates.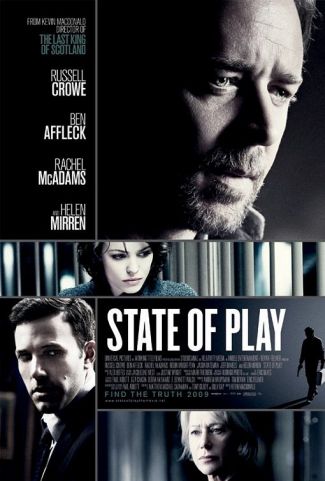 The banking system may seem fragile now, but that doesn't mean it will remain that way, nor does it imply further downside in the stock market. The great depression recovery is an example of this. Banks were weak, but nevertheless stocks roared after World War Two.
Welfare liberalism isn't compatible with making money in the stock market, or with valid economic analysis. I'm bullish and long Google and Potash and Mastercard. The DJIA will surge to 14,000 50,000…750,000… and beyond.
6 Responses to "I Still Can't See the Recession"
Write a comment
You need to login to post comments!